Maria Beatriz Martins Linhares, Associate Professor of Department of Neurosciences and Behavior, Ribeirão Preto Medical School,
Universidade de São Paulo, Ribeirão Preto, SP, Brazil
Cláudia Maria Gaspardo, Post-doctoral Fellow of Department of Neurosciences and Behavior, Ribeirão Preto Medical School,
Universidade de São Paulo. Ribeirão Preto, SP, Brazil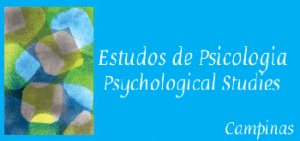 Researchers from the Ribeirão Preto Medical School of the Universidade de São Paulo published a paper in the Estudos de Psicologia (Campinas, Vol. 34, No. 3) under the title "Non-pharmacological management of neonatal pain: Research and clinical practice in the Neonatal Intensive Care Unit", which discusses on the main findings in the scientific literature on the definition of pediatric pain, the impact of pain on the development of children and the implications in clinical practice of non-pharmacological interventions in the management of pain in the neonatal period. The paper focuses on the best clinical practices in the Neonatology, a specialty of Medicine dedicated to the care and protection of infants. The developmental care in the Neonatal Intensive Care Units includes the management of pain aiming to protect the development and health of hospitalized infants.
The authors mention that, according to the World Health Organization and the International Association for the Study of Pain, pain is a relevant worldwide problem in the healthcare field. In the neonatal period, intensive care exposes newborns to many stressful and painful procedures that may harm the future development of these children (Valeri, Holsti, & Linhares, 2015). For pain management in the neonatal period, the Neonatal Intensive Care Unit staff may use non-pharmacological strategies during painful procedures (e.g. non-nutritive sucking, facilitated-tucking, or skin-to-skin contact) (Cignacco et al., 2007). Sweet solutions (human milk, glucose or sucrose) could relief the pain in the neonatal phase (Gaspardo, Linhares, & Martinez, 2005). Specifically, regarding pediatric psychologists, the authors highlight the relevance of the active participation of this professional in the sensitization and training of the Neonatal Intensive Care Unit staff and in the orientation of parents of newborns hospitalized to protection against neonatal pain, as well as offering support policymakers in the implementation of pain guidelines in the hospital. The final goal is to facilitate the pain relief and management at short-term and protection of development in the short-, medium- and long-term.
The research has financial support from the National Council for Scientific and Technological Development and the Coordination for the Improvement of Higher Education Personnel.
Reference
CIGNACCO, E. et al. (2007). The efficacy of non-pharmacological interventions in the management of procedural pain in preterm and term neonates. A systematic literature review. European Journal of Pain, v. 11, n. 2, p. 139-152. ISSN: 1532-2149 [reviewed 10 October 2017]. DOI: 10.1016/j.ejpain.2006.02.010. Disponível em: https://www.ncbi.nlm.nih.gov/pubmed/16580851
VALERI, B. O.; HOLSTI, L.; LINHARES, M. B. M. Neonatal pain and development outcomes in children born preterm: A systematic review. The Clinical Journal of Pain, v. 31, n. 4, p. 355-362, 2015. ISSN: 1536-5409 [review
To read the articles, access
GASPARDO, C. M., LINHARES, M. B. M. and MARTINEZ, F. E..A eficácia da sacarose no alívio de dor em neonatos: revisão sistemática da literatura. J. Pediatr. (Rio J.) [online]. 2005, vol.81, n.6, pp.435-442. [viewed 01 December 2017]. ISSN 0021-7557. DOI: 10.2223/JPED.1417. Available from: http://ref.scielo.org/cszyrt
LINHARES, M. B. M. and GASPARDO, C. M. Non-pharmacological management of neonatal pain: Research and clinical practice in the Neonatal Intensive Care Unit. Estud. psicol. (Campinas) [online]. 2017, vol.34, n.3, pp.345-354. [viewed 01 December 2017]. ISSN 0021-7557. DOI: 10.1590/1982-02752017000300003. Available from: http://ref.scielo.org/w6gmk3
External links
Ambiente & Sociedade – ASOC: www.scielo.br/asoc
Laboratório de Pesquisa em Prevenção de Poblemas de Desenvolvimento e Comportamento da Criança – LAPREDES: www.lapredes.fmrp.usp.br
Como citar este post [ISO 690/2010]:
LINHARES, M. B. M. and GASPARDO, C. M. Can we help babies not to feel pain during hospitalization at the Neonatal Intensive Care Unit? [online]. SciELO in Perspective: Humanities, 2017 [viewed ]. Available from: https://humanas.blog.scielo.org/en/2017/12/04/can-we-help-babies-not-to-feel-pain-during-hospitalization-at-the-neonatal-intensive-care-unit/