Luciane Kato Kiwara, editorial assistant, BAR – Brazilian Administration Review, Rio de Janeiro, RJ, Brazil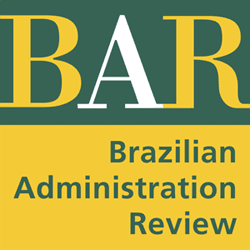 In this article "Networks, R&D Projects and Subsidiary Behavior in a Host Country", published in BAR – Brazilian Administration Review volume 14 number 1, Camila Franco (Universidade Federal do Rio de Janeiro), Samuel Façanha Câmara (Universidade Estadual do Ceará)  and Ronaldo Couto Parente (Florida International University) aim to verify how multinational subsidiaries establish their networks in a host country. The literature addresses only networks formed between the subsidiary and its mother and sister companies. However, to consider the external network is essential, because the subsidiaries are not a mere receptor of knowledge from the headquarters, they develop their own capability for creating knowledge and innovation for the multinational.
The authors developed a case study on two electricity subsidiaries located in the states of Rio de Janeiro and Ceará, concerning R&D projects undertaken by both. To collect data, the authors talked to the R&D manager, responsible for both subsidiaries, and who provided the project database of both for the period 2010 to the end of 2013. To analyze data was made a Social Network Analysis.
It is found that a large part of the projects is implemented by only one organization as a partner, reducing the possibility of connecting with different types of actors. Moreover, the organizations are restricted to their geographical space and do not attempt to extend their knowledge to other regions, which would enable greater development of their capabilities. The relationship established with universities also adds to it positive results for both the company and the university.
This study contributes to expanding literature about external networks, analyzing the role of the subsidiaries not only individually but also taking into consideration the effects of networking by subsidiaries with local actors.
We invite you to read this article in BAR's website.
To read this article, access
FRANCO, C., CAMARA, S. F. and PARENTE, R. C. Networks, R&D Projects and Subsidiary Behavior in a Host Country. BAR, Braz. Adm. Rev. [online]. 2017, vol.14, n.1, e160093. [viewed 10 May 2017]. ISSN 1807-7692. DOI: 10.1590/1807-7692bar2017160093. Available from: http://ref.scielo.org/qd9q7w
External link
Brazilian Administration Review – BAR: www.scielo.br/bar
Como citar este post [ISO 690/2010]:
KIWARA, L. K. How do subsidiaries build their networking sites in emerging economies, such as Brazil? [online]. SciELO in Perspective: Humanities, 2017 [viewed ]. Available from: https://humanas.blog.scielo.org/en/2017/05/15/how-do-an-individuals-social-network-self-monitoring-and-future-orientation-relate-to-ethical-decision-making/