Carmen Gago-Cortés, Assistant Professor at the Faculty of Economics and Business of the University of A Coruna (UDC), A Coruña, Spain
Isabel Novo-Corti, Professor at the Faculty of Economics and Business of the University of A Coruna (UDC), A Coruña, Spain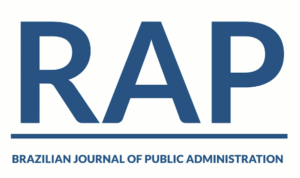 From the conducted analysis, researchers of the University of A Coruna detected favourable attitudes and a good disposition in order to achieve a complete social inclusion of the people affected by public programs of desegregation and slum clearance. Also, these researchers have identified those aspects needed to strengthen these interventions. The study shows that transversal actions in which access to housing has been combined with social development programs can achieve the goal of attaining long-term welfare of this people. These seem to be helping to alleviate the "city of corners" (CARTELLE FERNÁNDEZ; FERNÁNDEZ DE SANMAMED SANPEDRO; GUILLÉN GESTOSO, 2003), giving a better position to those affected by the difficulty in accessing different facilities and public services.
Faced with the academic discussion generated about whether the desegregation of the most disadvantaged groups is favouring their social inclusion, a questionnaire was applied. This captured the perceptions of both the minority group and the majority group in the main areas of inclusion.  Also, this work analyzed the evolution in public actions for the slum clearance in northwestern Spain over the last years. In this regard, it is important to differentiate between those applied in the 60s, 70s and 80s, and the most recent ones carried out in 2006 and 2010. The first ones consisted of the spatial displacement and the concentration of families in the peripheries of the city. These interventions, far from solving the problem, have contributed to its persistence. The most recent ones have opted for a certain spatial dispersion of families, including plans to combat exclusion in different areas such as health, education, employment and housing, encompassing the European guidelines of the National Roma Integration Strategies (EUROPEAN COMMISSION, 2012, p. 6).
All in all, the work aimed at analyzing the causes of this problem, fostering actions whose main objective is access to decent housing, while at the same time, boosting social cohesion. This allows people to have the same opportunities and enough resources to take part completely in political, economic, social, educational, labour and cultural life, enjoying living conditions equal to others. The study reaches a special relevance due to the need to incorporate all interactions between race, ethnicity, religion and housing into urban development policies (FLINT, 2009, p. 428).
References
FERNÁNDEZ, J. C., SANPEDRO, B. F. S., GESTOSO, C. L. G. La ciudad de las esquinas. SOCIOTAM. Revista Internacional de Ciencias Sociales y Humanidades, v. XIII, n. 1, p. 49-56, 2003. ISSN: 1405-3543 [reviewed 22 March 2018]. Avaliable from: http://revistasociotam.campuscemir.mx/ojssociotam/index.php/SOCIOTAM/article/view/215
EUROPEAN COMMISSION. National Roma integration strategies. A first step in the implementation of the EU framework. Belgium: European Union, 2012.
FLINT, J. Cultures, ghettos and camps: sites of exception and antagonism in the city. Housing Studies, v. 24, n. 4, p. 417-431, 2009. ISSN: 1466-1810 [reviewed 22 March 2018]. DOI: 10.1080/02673030902914992. Avaliable from: https://www.tandfonline.com/doi/abs/10.1080/02673030902914992
To read the article, access
GAGO-CORTES, C., NOVO-CORTI, I. Analysis of the desegregation and social inclusion policies in the Spanish context. Rev. Adm. Pública, v. 52, n. 1, p. 1-23, 2018. ISSN: 0034-7612 [viewed 29 March 2018]. DOI: 10.1590/0034-7612152934. Avaliable from: http://ref.scielo.org/ns98ws
External link
Brazilian Journal of Public Administration – RAP: www.scielo.br/rap
Como citar este post [ISO 690/2010]:
CAGO-CORTÉZ, C. and NOVO-CORTI, I. Urban desegregation and social inclusion in Spain. The big challenge. [online]. SciELO in Perspective: Humanities, 2018 [viewed ]. Available from: https://humanas.blog.scielo.org/en/2018/05/03/urban-desegregation-and-social-inclusion-in-spain-the-big-challenge/