Jéssica Elena Valle, Ph.D. Candidate, Federal University of São Carlos (UFSCar), São Carlos, SP, Brazil
Ana Carina Stelko-Pereira, Associate Professor, Ceará State University (UECE), Fortaleza, CE, Brazil
Lúcia Cavalcanti de Albuquerque Williams, Full Professor, Federal University of São Carlos (UFSCar), São Carlos, SP, Brazil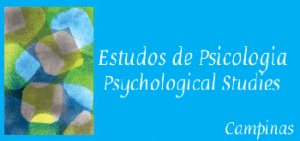 Engaging students in school activities is not an innate characteristic, and cannot be explained redundantly as "the student does not have motivation, does not care" or to family conditions exclusively. According to Fredricks, Blumenfeld, and Paris (2004), since school engagement is the way that students are involved in school and that it is related to academic performance, it becomes relevant to identify how different aspects intertwine to engage students. In Brazil, Cunha (2012) investigated how students' relationships with colleagues and teachers could affect engagement in school activities. In the same context, a recent study by Valle, Stelko-Pereira, Peixoto, and Williams (2018), published in Psychological Studies (Campinas), pointed out three situations which impact on school engagement and that may be targets of intervention in the educational environment, as they involve interpersonal relationships established there.
The research conducted with the support of the Brazilian National Council for Scientific &Technological Development had 426 students from grades 6-9, from four different schools in a city of São Paulo State. The students answered questionnaires to investigate: 1) if they had suffered aggressions from peers or perpretated aggressions in the month prior to the study, 2) how much affinity and conflict they had with a randomly chosen teacher, and 3) how much they engaged in school activities. Student responses were analyzed to understand how bullying involvement and teacher-student relationship combined to explain how students engaged in school. More details can be found in the link below of the complete study.
According to the authors, approximately one-third of the influence among students regarding engagement in school activities can be explained by the fact that they are victims or perpetrators of bullying and how much they like their teachers. This value is high considering the complexity of factors that interfere with students' dedication to school.
Bullying was related to lower scores in school engagement and both suffering and perpetrating bullying decreased the quality of teacher relationships. Finally, the relationship with teachers had a direct impact on how well students engage in school. It should be noted that when comparing the victim and perpetrator of bullying, the latter is more associated with worse relationships with teachers than victims and, consequently, less school engagement.
The results reinforce that it is important to create conditions for teachers to establish affectionate relationships with students (for example, having less students per classroom) and to implement programs to combat bullying, with special attention to students who perpetrate bullying, as they have lower levels of school engagement.
References
CUNHA, J. M. O papel moderador de docentes na associação entre violência escolar e ajustamento acadêmico (Dissertação de mestrado). Universidade Federal do Paraná, Curitiba, 2012.
FREDRICKS, J. A., BLUMENFELD, P. C. and PARIS, A. H.  School engagement: Potential of the concept, state of the evidence. Review of Educational Research, v. 74, n. 1, p. 59-109, 2004. E-ISSN: 1935-1046 [reviewed 5 November 2018]. DOI: 10.3102/00346543074001059. Avaliable from: http://journals.sagepub.com/doi/abs/10.3102/00346543074001059?journalCode=rera
To read the article, access
VALLE, J. E., STELKO-PEREIRA, A. C., PEIXOTO, E. M. and WILLIAMS, L. C. A. Influence of bullying and teacher-student relationship on school engagement: Analysis of an explanatory model. Estud. psicol. (Campinas) [online]. 2018, vol.35, n.4, pp.411-420. ISSN 0103-166X. [viewed 13 December 2018]. DOI: 10.1590/1982-02752018000400008. Available from: http://ref.scielo.org/37smdy
External link
Estudos de Psicologia (Campinas) – ESTPSI: www.scielo.br/estpsi
Como citar este post [ISO 690/2010]:
VALLE, J. E., STELKO-PEREIRA, A. C. and WILLIANS, L. C. A. Reducing bullying in school improves teacher-student relationship and this increases school engagement [online]. SciELO in Perspective: Humanities, 2018 [viewed ]. Available from: https://humanas.blog.scielo.org/en/2018/12/13/reducing-bullying-in-school-improves-teacher-student-relationship-and-this-increases-school-engagement/