Ariel Borns, PhD candidate, University of Wisconsin-Madison, United States.
Since the 2016 U.S. presidential election, immigration has become an even more politicized and divisive topic. Separations of migrant families at the U.S.-Mexico border, increased arrests and removals by United States Immigration and Customs Enforcement, and the "Muslim travel ban" raise questions of discrimination based on race, ethnicity and religion. These migration policies and anti-immigrant rhetoric have prompted immigrant and refugee youth to organize together to challenge deficit-based narratives. In the article, "Transcending civic disjunctures: transnational youth organizing in a community-based educational space", published by Educação & Realidade (vol. 45, no. 2), I draw on scholarship in the field of anthropology of education that highlights the nuances of transnational practices of being, belonging, and critical consciousness formation, that often occur in spaces of collective action, to explore one such effort among youth to organize.
This 10-month ethnographic study traces how Latinx immigrant and Muslim refugee youth members of an immigrant youth organization in a large Midwestern city in the United States engage in critical citizenship practices, which "[…] problematize and (re)construct democratic citizenship to address civic realities of exclusion and discrimination" (DEJAEGHERE, 2009, p. 226). I argue that community-based educational spaces (CBES) (BALDRIDGE et al., 2017; BALDRIDGE, 2019) offer a unique space for urban immigrant and refugee youth to begin building panethnic coalitions in ways that attend to civic disjuncture, which, drawing on Beth Rubin's (2007) work, I define as the conflict between youths' daily realities and the U.S. democratic civic ideals often espoused by school curricula and staff. I explore how members of Todos Juntos (TJ) – the youth branch of a grassroots organization – recognized, navigated, and intervened in civic disjunctures. In particular, I highlight how youth recognized that by solely focusing on Latinx immigrant students' struggles, TJ perpetuated the civic disjuncture of other marginalized and minoritized students and responded by making TJ more inclusive.
My study also contributes to scholarship in the field of anthropology of education that highlights transnational practices of being, belonging, and critical consciousness formation that often occur in spaces of collective action. It compares the experiences of youth with different migratory histories, linguistic and religious backgrounds, and experiences with forms of racialization in the U.S., instead of particular transnational populations. Another contribution of this study is in showing how youth engage a transnational lens to analyze civic disjunctures. The study interrogates conceptions and applications of the concept of transnationalism broadly and the transnational social field perspective (LEVITT; GLICK SCHILLER, 2004) specifically.
The transnational social fields approach has a lot to offer studies on youth organizing, but as Wilding (2007) details, ethnographers and anthropologists of the transnational and migrancy may overemphasize certain ways of being in the world of both themselves and participants, for example attachments to single nation-states, while overlooking others. As my study shows, youth are simultaneously navigating a range of civic disjunctures across borders and institutions. Future studies must engage the notion of transnational social fields in an intersectional and contextual way, without overemphasizing certain ways of being in the world, namely attachments to single nation-states or links between "origin" and "destination," at the expense of others. Scholars with additional time and resources may also consider conducting a multisited ethnography.
Do not miss the video by Ariel Borns on her article.
References
BALDRIDGE, B. J., et al. Toward a New Understanding of Community-Based Education: the role of community-based educational spaces in disrupting inequality for minoritized youth. Review of Research in Education [online]. 2017, vol. 41, no. 1, pp. 381-402, e-ISSN: 1935-1038 [viewed 16 October 2020]. DOI: 10.3102/0091732X16688622. Available from: https://journals.sagepub.com/doi/10.3102/0091732X16688622
BALDRIDGE, B. J. Reclaiming community: race and the uncertain future of youth work. Stanford: Stanford University Press, 2019.
DEJAEGHERE, J. G. Critical citizenship education for multicultural societies. Inter-American Journal of Education for Democracy [online]. 2009, vol. 2, no. 2, pp. 222-236, ISSN: 1941-7799 [viewed 16 October 2020]. Available from: https://scholarworks.iu.edu/journals/index.php/ried/article/view/159
LEVITT, P. and GLICK SCHILLER, N. Conceptualizing simultaneity: a transnational social field perspective on society. The International Migration Review [online]. 2004, vol. 38, no. 3, pp. 1002-1039, e-ISSN: 1747-7379 [viewed 16 October 2020]. Available from: https://www.jstor.org/stable/27645424?seq=1
RUBIN, B. C. There's Still Not Justice: youth civic identity development amid distinct school and community contexts. Teachers College Record [online]. 2007, vol. 109, no. 2, pp. 449-481, ISSN: 0161-4681 [viewed 16 October 2020]. Available from: https://www.researchgate.net/publication/237525755_There's_Still_Not_Justice_
Youth_Civic_Identity_Development_Amid_Distinct_School_and_Community_Contexts
WILDING, R. Transnational ethnographies and anthropological imaginings of migrancy. Journal of Ethnic and Migration Studies [online]. 2007, vol. 33, no. 2, pp. 331-348. ISSN: 1469-9451 [viewed 16 October 2020]. DOI: 10.1080/13691830601154310.  Available from: https://www.tandfonline.com/doi/abs/10.1080/13691830601154310
To read the article, access
BORNS, A. Transcending civic disjunctures: transnational youth organizing in a community-based educational space. Educ. Real. [online]. 2020, vol. 45, no. 2, e99898. ISSN: 2175-6236 [viewed 14 October 2020]. DOI: 10.1590/2175-623699898. Available from: http://ref.scielo.org/wq9mqs
External links
Educação & Realidade – EDREAL: www.scielo.br/edreal
http://www.ufrgs.br/edu_realidade/
https://scholarworks.iu.edu/journals/index.php/ried/article/view/159/253
https://journals.coehd.utsa.edu/index.php/AMAE/article/view/64/56
About the author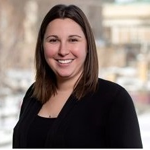 Ariel Borns is a PhD student in the Department of Educational Policy Studies in the School of Education at the University of Wisconsin–Madison. With a concentration in comparative and international education, her ethnographic research focuses on the various intersections of migration, international development, youth and gender.
E-mail: aborns@wisc.edu
Como citar este post [ISO 690/2010]:
BORNS, A. How Latinx immigrant and Muslim refugee engage in critical citizenship practices [online]. SciELO in Perspective: Humanities, 2020 [viewed ]. Available from: https://humanas.blog.scielo.org/en/2020/10/29/how-latinx-immigrant-and-muslim-refugee-engage-in-critical-citizenship-practices/