Alketa Peci, Fundação Getulio Vargas, Escola Brasileira de Administração Pública e de Empresas, Rio de Janeiro, RJ, Brazil.
Lilian Alfaia Monteiro, Universidade Federal de Juiz de Fora, Faculdade de Administração e Ciências Contábeis, Juiz de Fora, MG, Brazil.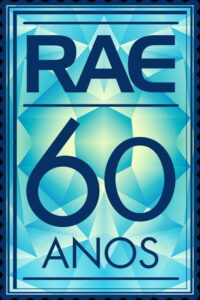 In the article "Academic Journals as agents of the scientific area of Administration" we contextualize how the emergence of the area of Administration as a distinct field of knowledge responded to the consolidation of the administrative reform of the Vargas Era and to the industrial-developmental project underway in the country since the 1930s and materialized by the establishment of the first Administration courses from the 1940s and 1950s (Barros & Carrieri, 2013). In a few decades, this field proliferates numerically in several dimensions: thousands of undergraduate courses and dozens of graduate programs (Bertero, 2003), strengthening of associations such as the National Association of Graduate Studies and Research in Administration (Associação Nacional de Pós-graduação e Pesquisa em Administração, ANPAD), multiplication of academic events and consolidation of institutional and individual evaluation criteria that reward or punish quality and productivity (Peci & Alcadipani, 2006). The dynamics of academic Administration journals accompany and reflect this quantitative growth in the area. The first journals appeared in the 1960s– RAUSP, RAP e RAE – and dominated the area's scientific output for several decades. This production began to increase gradually in the 1980-1990s, but the quantitative leap started in 2000. Currently, there are more than 300 academic Administration journals (Rosa & Romani-Dias, 2019a). We still know little about how these actors position themselves in the scientific area of Administration and, yet how they differentiate between them.
Academic journals fulfill a double function: they are the main means of communication of the scientific output of a field for its internal (researchers) and external (media, society) members; they are, simultaneously, important agents in the scientific area of Administration, alongside researchers, programs, associations, and other relevant actors that mark their dynamics.
With the Organizational Studies area as an excerpt, we rhetorically analyzed 500 national and international scientific articles, published in journals in the area during over six decades, and identified: a) how scientific journals in the area evolve; b) what are the main legitimation strategies that support what is a scientific contribution; and c) how these strategies reflect the qualitative and quantitative growth of the Administration area.
Finally, we analyze the challenges imposed by internationalization metrics and argue that the contribution of academic journals in Brazil to the development of knowledge in Administration needs to be visualized in the light of the area's power game, currently threatened by the shortage of public resources that had sustained its quantitative expansion over the past few decades.
References
BARROS, A. and CARRIERI, A. Ensino superior em administração entre os anos 1940 e 1950: Uma discussão a partir dos acordos de cooperação Brasil-Estados Unidos. Cadernos EBAPE.BR [online]. 2013, vol.11, no.02, pp. 256-273 [viewed 12 May 2021]. https://doi.org/10.1590/s1679-39512013000200005 . Available from: http://ref.scielo.org/334m3n
BERTERO, C. O. A problemática educação de administradores.
RAE-Revista de Administração de Empresas [online]. 2003, vol. 43, no.02, pp. 10-10 [viewed 12 May 2021]. https://doi.org/10.1590/S0034-75902003000200002. Available from: http://ref.scielo.org/3g9n9v
PECI, A. and ALCADIPANI, R. Demarcação científica: Uma reflexão crítica. Organização & Sociedade [online]. 2006, vol.13, no.36, pp. 145-161 [viewed 27 April 2021]. https://doi.org/10.1590/s1984-92302006000100008 . Available from: http://ref.scielo.org/w6yc5d
ROSA, R. A. and ROMANI-DIAS, M. Indexação de periódicos e a política de avaliação científica: Uma análise do campo de administração, contabilidade e turismo no Brasil. International Journal of Professional Business Review [online]. 2019a, vol.04, pp. 1-17 [viewed 27 April 2021]. https://doi.org/10.26668/businessreview/2019.v4i2.168 . Available from: http://openaccessojs.emnuvens.com.br/JBReview/article/view/168
To read the article, acess
PECI, A.  and  MONTEIRO, L. A. ACADEMIC JOURNALS AS AGENTS OF THE SCIENTIFIC FIELD OF ADMINISTRATION. Rev. adm. empres. [online]. 2021, vol.61, no.03 [viewed 27 April 2021]. https://doi.org/10.1590/s0034-759020210306x. Available from: http://ref.scielo.org/rqjb6r
External links
RAE-Revista De Administração De Empresas – RAE: www.scielo.br/rae
About the authors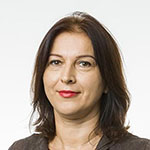 Alketa Peci
Graduated in Business Administration from the University of Tirana, and hold a master's degree in International Business for Young Foreign Import-Export Managers from STOA/ICE, Italy, master in Public Administration from EBAPE-FGV and a PhD in Administration from EBAPE-FGV. She is the Editor-in-Chief of RAP-Revista de Administração Pública and President-Director of ANPAD. alketa.peci@fgv.br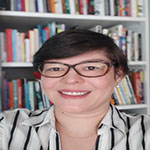 Lilian Alfaia Monteiro
Graduated in Psychology from Universidade Federal do Rio de Janeiro, holds a master's degree in Public Administration and a PhD in Administration, both from Fundação Getúlio Vargas. She is a professor at Universidade Federal de Juiz de Fora and her research interests lie on Organizational Studies, Labor Relations and People Management. lilian.alfaia@ufjf.edu.br
Como citar este post [ISO 690/2010]:
PECI, A. and MONTEIRO, L. A. Academic journals in the scientific area of Administration: stars or accessory? [online]. SciELO in Perspective: Humanities, 2021 [viewed ]. Available from: https://humanas.blog.scielo.org/en/2021/05/20/academic-journals-in-the-scientific-area-of-administration-stars-or-accessory/