Juliana Cristina Teixeira, professor of the Graduation Program in Administration at Universidade Federal do Espírito Santo, Vitória, Espírito Santo, Brazil.
Josiane Silva de Oliveira, professor of the Department and Graduation Program in Administration at Universidade Estadual de Maringá, Maringá, Paraná and the Graduation Program in Administration at Universidade Federal de Goiás, Goiânia, Goiás, Brazil.
Ana Paula Rodrigues Diniz, professor at Insper, Instituto de Ensino e Pesquisa, São Paulo, São Paulo, Brazil.
Mariana Mazzini Marcondes, professor at Universidade Federal do Rio Grande do Norte (UFRN), Natal, Rio Grande do Norte, Brazil.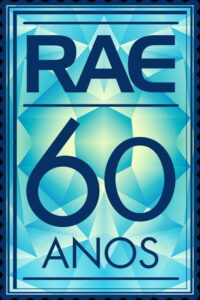 In the article "Inclusion and diversity in Administration: manifest for the future-present", written for the special edition of RAE's 60th anniversary, the researchers propose an agenda for reflection and action in favor of a diverse and inclusive future in Administration. The authors start the text by inviting readers to a critical and reflective exercise on the obstacles faced to promote plurality in the area. Based on this reflection and their professional, academic, and political engagement with the theme, they propose a "manifest" to promote diversity and inclusion in Administration.
Diversity management is a set of practices that aim at both increasing the participation of excluded groups in organizations and adding value to companies (Fleury, 2000). Diversity management was incorporated in Brazil in the 1990s, brought mainly by subsidiaries of North American multinationals (Fleury, 2000; Hanashiro & Carvalho, 2005). However, the proposal never took off on national ground (Conceição & Spink, 2013; Santos, Rodrigues, Dutra, & Costa, 2008).
Thus, the authors contextualize the emergence and development of the topic in Administration, highlighting the limits for a transformative action towards inclusion that is subject to the hegemonic market logic in the area. In this context, they propose to anchor theories and practices of taxation of social movements to repoliticize and enhance the debate in the field (Ramos, 1981). To do so, they resort to the categories of intersectionality, decoloniality and transversality.
The authors point out ways of acting towards an egalitarian and diverse academy. Initially, it is necessary to denaturalize the elements that have been put to us as a norm and that derive from the sort of socioeconomic output and organization of life in terms of gender, sexuality, race, ethnicity, class, and disability, among others. To do so, a second front of this agenda is needed, which concerns the norms of making up the institutions, they can be idealized, in a critical and purposeful way, in an intersectional perspective. The third front proposed for an agenda on diversity refers to research topics, considering that the topic on inequalities and diversities is cross cutting and constitutive in Administration. It is necessary to create material and institutional conditions so that this dispute can be repositioned, moving from the margin to the center. It is necessary to move forward on a thematic agenda that contemplates a debate on deconstructing silences, also encompassing "who invented" what is called diversity.
Finally, what has been proposed is the subversion of the structuring logic of the field, including the adoption of new norms, practices, and languages, besides the creation of mechanisms and adequate infrastructure to fight inequalities and promote plurality regarding differences.
In the video, the authors comment on the research process, highlighting key concepts such as Intersectionality, transversality, and decoloniality.
References
CONCEIÇÃO, E. B. AND SPINK, P. K. Which foot first: Diversity management and affirmative action in Brazilian business. Management International [online]. 2013, vol.17, pp.25-36 [viewed 12 May 2021]. https://doi.org/10.7202/1015809ar. Available from: https://www.erudit.org/fr/revues/mi/2013-v17-mi0591/1015809ar/
FLEURY, M. T. L. Gerenciando a diversidade cultural: Experiências de empresas brasileiras. RAE-Revista de Administração de Empresas [online]. 2000, vol.40, no.03, pp.18-25 [viewed 12 May 2021].  https://doi.org/10.1590/s0034-75902000000300003. Available from: http://ref.scielo.org/438m26
HANASHIRO, D. M. M. and CARVALHO, S. G. Diversidade cultural: Panorama atual e reflexões para a realidade brasileira. REAd [online]. 2005, vol.11, no.05, pp. 1-21 [viewed 12 May 2021]. Available from: https://seer.ufrgs.br/read/article/view/40623
SANTOS, G. C. M., et al. Gestão da diversidade: Um estudo sobre as "melhores empresas para você trabalhar". Seminários de Administração [online]. 2008, 11, 1-16 [viewed 12 May 2021]. Available from: http://www.anpad.org.br/admin/pdf/EnGPR264.pdf
To read the article, acess
TEIXEIRA, J. C., et al. INCLUSÃO E DIVERSIDADE NA ADMINISTRAÇÃO: MANIFESTA PARA O FUTURO-PRESENTE. Rev. adm. empres. [online]. 2021, vol.61, no.03 [viewed 18 May 2021]. https://doi.org/10.1590/s0034-759020210308. Available from: http://ref.scielo.org/8r3tv5
External links
RAE-Revista De Administração De Empresas – RAE: www.scielo.br/rae
About the authors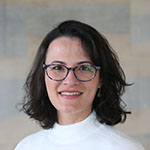 Ana Paula Rodrigues Diniz
Holds a PhD in Public Administration and Government from Escola de Administração de Empresas de São Paulo of Fundação Getúlio Vargas (EAESP/FGV) a master's in Administration from the Centro de Pós-Graduação e Pesquisa em Administração of Universidade Federal de Minas Gerais (CEPEAD/UFMG) and a Bachelor's in administration from Faculdade de Ciências Econômicas of the same institution (FACE/UFMG). She is currently an Administration Professor at Insper. anaprd@insper.edu.br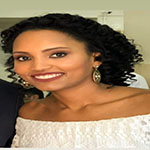 Josiane Silva de Oliveira
Holds a PhD in Administration from Universidade Federal do Rio Grande do Sul (PPGA/EA/UFRGS), with doctoral internship carried out at Teluq, Université du Québec, Canada. Holds a master's and bachelor's degree in administration from Universidade Estadual de Maringá (PPA-UEM). She is a Professor at Universidade Estadual de Maringá and at Universidade Federal de Goiás.  oliveira.josianesilva@gmail.com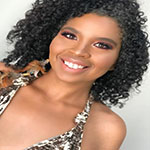 Juliana Cristina Teixeira
Holds a PhD in Administration from CEPEAD/UFMG, a Master's in Administration from Universidade Federal de Lavras and a Bachelor's in administration from Universidade Federal de São João del-Rei. She is a Professor at Universidade Federal do Espírito Santo and at Universidade Estadual de Maringá and Assistant Editor of REGEC – Revista Gestão & Conexões. julianacteixeira@yahoo.com.br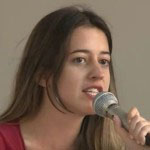 Mariana Mazzini Marcondes
Professor at Universidade Federal do Rio Grande do Norte (UFRN), she holds a bachelor's degree in Law from Universidade de São Paulo (USP), a Master's degree in Social Politics from Universidade de Brasília (UnB) and a PhD in Public Administration and Government from Escola de Administração de Empresas de São Paulo of Fundação Getúlio Vargas (FGV EAESP). She carried out a doctoral internship at the University of Texas at Austin (US), on comparative research in Latin America. mariana.mazzini.m@gmail.com
Como citar este post [ISO 690/2010]:
TEIXEIRA, J. C., OLIVEIRA, J. S., DINIZ, A. P. R. and MARCONDES, M. M. Inclusion and diversity in Administration: manifest for the future-present [online]. SciELO in Perspective: Humanities, 2021 [viewed ]. Available from: https://humanas.blog.scielo.org/en/2021/05/21/inclusion-and-diversity-in-administration-manifest-for-the-future-present/