Amon Narciso de Barros, Professor, FGV´s Sao Paulo School of Business Administration, Sao Paulo, Brazil
Diego M. Coraiola, Assistant Professor, University of Alberta, Camrose, Alberta, Canada
Mairi Maclean, Associate Dean, University of Bath, Bath, United Kingdom
William M. Foster, Professor, University of Alberta, Camrose, Alberta, Canada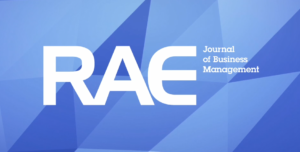 The historic turn (CLARK; ROWLINSON, 2004; MILLS et al., 2016) has changed the understanding of the role of time, history, and memory in management and organization studies (MOS). After more than ten years, it is fair to say that history, memory, and the past have become important topics in MOS. New concepts and approaches have emerged from the dialogue between management and history.  However, despite the growing interest in incorporating matters of time, memory, and history in MOS research, there are some concerning absences. The enactment of the past cannot be dissociated from space, language, and the vocabulary used to experience and talk about it. Much of the empirical work that has been published has taken place either in Europe or North America. This might explain the lack of research on the interface between place and culture on one side, and time, history, and memory on the other.
This special issue aims to be inclusive and to connect a broad community of scholars interested in deepening the debate around issues of memory, temporality, and history in Management and Organization Studies. We invite theoretical, methodological, and empirical contributions that explore the implications of the historical turn to the study of management and organizations from multiple theoretical, epistemological, cultural, and geographical locations.
THEMES AND TOPICS
POSSIBLE RESEARCH QUESTIONS INCLUDE, BUT ARE NOT RESTRICTED TO:
How rhetorical history is used and reused in organizations?
How organizations manage their colonial pasts?
How different temporal frames influence strategy work?
How corporations socially construct product heritage?
How multinationals try to manage memories across the borders?
How collective memory and dynamic capabilities coevolve?
How critical history might contribute to managerial practice?
How historical narratives are translated across societies and organizations?
How the past supports entrepreneurial activity and creation of new ventures?
How the past is remembered and forgot in organizations and organizational fields?
How the organizational history influences the pedagogy and practice of management?
How the way we historicize the past shapes current managerial knowledge?
SUBMISSION OF PAPERS
Papers submitted must not have been published, accepted for publication, or presently be under consideration for publication elsewhere. To be eligible for review the paper must be set up according to the RAE's guidelines (https://rae.fgv.br/en/manual-rae/articles). The papers must be written in English, Portuguese, or Spanish. The submission must be made through the ScholarOne system at http://mc04.manuscriptcentral.com/rae-scielo. Suitable papers will be subjected to a blind review. Please address questions to Amon Barros (amon.barros@fgv.br).

Deadline: June 30th 2019
To see the full version of this Call for Paper, visit: fgv.br/rae
References
CLARK, P. and ROWLINSON, M. The Treatment of History in Organisation Studies: Towards an 'Historic Turn'? Business History, v. 46, n. 3, p. 331-352, 2004. e-ISSN: 1743-7938 [reviewed 14 January 2019]. DOI: 10.1080/0007679042000219175. Avaliable from: https://www.tandfonline.com/doi/10.1080/0007679042000219175
MILLS, A. J. et al. Re-visiting the historic turn 10 years later: current debates in management and organizational history – an introduction. Management & Organizational History, v. 11, n. 2, p. 67-76, 2016. e-ISSN: 1744-9367 [reviewed 14 January 2019]. DOI: 10.1080/17449359.2016.1164927. Avaliable from: https://www.tandfonline.com/doi/abs/10.1080/17449359.2016.1164927
External link
Revista de Administração de Empresas – RAE: www.scielo.br/rae/
Como citar este post [ISO 690/2010]:
BARROS, A. N., CORAIOLA, D. M., MACLEAN, M. and FOSTER, W. M. History, memory, and the past in management and organization studies [online]. SciELO in Perspective: Humanities, 2019 [viewed ]. Available from: https://humanas.blog.scielo.org/en/2019/01/18/history-memory-and-the-past-in-management-and-organization-studies/