Jorge Renato Verschoore, Professor of Business Strategy, Universidade do Vale do Rio dos Sinos, Porto Alegre, RS, Brazil.
Eduardo Henrique Diniz, Professor of Business, São Paulo School of Business Administration, Fundação Getulio Vargas, São Paulo, SP, Brazil.
Luciane Kato Kiwara, Editorial assistant, BAR – Brazilian Administration Review, São Paulo, SP, Brazil.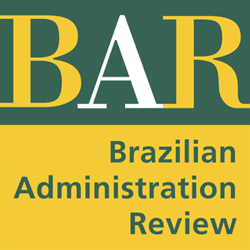 In the last twenty years, advances in the fields of cryptography and decentralized computer networks have resulted in the emergence of blockchain and cryptocurrencies. Blockchain is a decentralized transaction and data management technology, operating in a distributed manner without a central database that may be jeopardized. The assurance of reliability does not occur through intermediaries, such as governments or banks, but through cryptographic technologies. There is no authority responsible for conducting transaction audits and maintaining records. The network is public. Anyone can access it at any time.
Blockchain and cryptocurrencies enable new systems that are created by shaping social, physical, and technological environments via IT-oriented design (ROSSI et al., 2019). As a foundational technology (IANSITI; LAKHANI, 2017), blockchain has the potential to break away from the foundations of economic and social systems, instituting new realities and forcing companies to rethink their business models. The idea of business model popularized in the 2000s deploys resources and activities of a particular company to create value for customers. Even the open approach that emphasizes interdependencies and spans boundaries has the focal company as the locus of value generation and value capture. The distributed logic of blockchain and cryptocurrencies challenges those propositions, raising questions for scholars and practitioners: How might blockchain transform business? How might the distributed logic of blockchain change the company centric business models? In which industries blockchain is actually affecting business?
These questions show that more research required to fully understand blockchain impact on strategy and the new business models that are designed to generate and capture value in a distributed economy. The purpose of this special issue is to develop a broader and inclusive analysis of the disruptive potential of blockchain to leverage new business models. It aims to foster cutting-edge researches that contribute to understand the environmental, economic, social, political, and legal impacts of blockchain. We invite both theoretical and empirical papers, adopting quantitative or qualitative methods. Innovative approaches to the study of blockchain, cryptocurrencies, new business models and related phenomena are particularly desirable.
The deadline for proposal submission is June, 2020 and the expected publication date is set for September, 2021. All submissions will be subject to double-blind peer review. The special issue guest editors will select associate editors and reviewers from BAR's editorial boards to work in the review process.
Our guest editors are Dr. Jorge Renato Verschoore (Universidade do Vale do Rio dos Sinos, Brazil), Dr. Eduardo Henrique Diniz (Escola de Administração de Empresas de São Paulo, Fundação Getulio Vargas, Brazil) and Dr. Ricardo Colomo-Palacios (Østfold University College, Norway).
Further information can be found at: http://anpad.org.br/diversos/2019/2019_BAR_special_issue_blockchain_cryptocurrencies.pdf
Please submit papers through BAR's submission system: https://bar.anpad.org.br/index.php/bar/submission
Referências
IANSITI, M.; LAKHANI, K. R. The truth about blockchain. Harvard Business Review, vol. 95, no. 1, pp. 118-127, 2017.
ROSSI, M. Blockchain research in information systems: current trends and an inclusive future research agenda. Journal of the Association for Information Systems, vol. 20, no. 9, pp. 1388-1403, 2019.
Link externo
BAR – Brazilian Administration Review – BAR: www.scielo.br/bar
http://anpad.org.br/diversos/2019/2019_BAR_special_issue_blockchain_cryptocurrencies.pdf
Como citar este post [ISO 690/2010]:
VERSCHOORE, J. R.; DINIZ, E. H. and KIWARA, L. K. Call for papers for BAR's special issue on Blockchain, Cryptocurrencies and Distributed Organizations [online]. SciELO in Perspective: Humanities, 2020 [viewed ]. Available from: https://humanas.blog.scielo.org/en/2020/02/11/call-for-papers-for-bars-special-issue-on-blockchain-cryptocurrencies-and-distributed-organizations/