Cristiana Cerqueira Leal, Assistant professor in the Business Department of University of Minho, Braga, Portugal.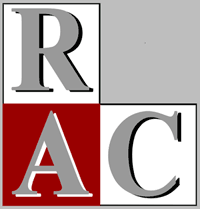 Insights from behavioral sciences are reshaping the architecture of choice design. Nudges are small changes in supposedly irrelevant features in the choice framing to enhance the best option, without removing the other set of options, to promote the best self-interest of the individual. A nudge is neutral in the sense that individuals can opt-out of the nudge incentive without difficulty or relevant cost. However, in practice, nudges are strongly efficient to affect the decision-making process and, consequently, the final well-being level of the individuals (hopefully for the best). Currently, nudge initiatives are increasingly widespread. They are being used in very different ways and at different levels throughout the world to enhance the effectiveness of interventions to promote individual and social welfare.
For this special issue, we welcome submissions of all areas of management that address nudging or choice architecture. Specific topics may include (but not limited to):
– Nudging process and interventions
– Nudging management
– Nudging in consumption and investing contexts
– Nudging in corporate governance and in the social economy
– Nudging in COVID-19 context
– Nudging towards mindful, responsible and sustainable behavior
– Nudging towards diversity and inclusion in organizational contexts
– Nudging in charitable gift giving
– New contexts of nudging using a different set of behavioral insights
– Digital nudging
– Ethical concerns and freedom of choice
– The architecture of choice under risk and uncertainty
– Effects of government interventions (taxes, employment, …)
All submissions must be original and may not be under review by another publication. Prospective authors are invited to submit papers for this special call on 'Nudging and Choice Architecture' until January 15th, 2021. All submissions must be original and must not be under review by another publication. Interested authors should consult the journal's guidelines for manuscript submissions. Submission must be made through the journal's ScholarOne platform. Please select option SI Nudging/Choice in the first step of submission (Manuscript Type). Authors and potential authors may direct any questions to the Special Issue Guest Editors.
External links
Revista de Administração Contemporânea – RAC: www.scielo.br/rac
https://zenodo.org/record/3900050#.XuuUN0VKjDc
https://www.eeg.uminho.pt/en/_layouts/15/UMinho.PortaisUOEI.UI/Pages/userinfo.aspx?p=2487
Páginas institucionais do periódico
https://rac.anpad.org.br/index.php/rac
Como citar este post [ISO 690/2010]:
LEAL, C. C. Call for papers: Special Issue on "Nudging and Choice Architecture" – Journal of Contemporary Administration [online]. SciELO in Perspective: Humanities, 2020 [viewed ]. Available from: https://humanas.blog.scielo.org/en/2020/07/02/call-for-papers-special-issue-on-nudging-and-choice-architecture-journal-of-contemporary-administration/