Elin Merethe Oftedal, Associate Professor UiT – Norways Arctic University, UiT School of Business and Economics, Tromsø, Norway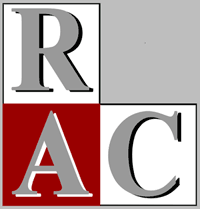 This special issue focuses on the emergence of new business models. Our society is going through challenging transformations. We have a digital transformation across several industries, driven by technology change and marked needs. Further, we have the "green transformation" grounded in increasing awareness and concern about how to use our common limited resources. On top of that, we are experiencing the COVID-19 crisis, which creates great economic and social uncertainty. As business models evolve to meet the rapidly changing needs of stakeholders, employees, and customers, we are seeing a clear shift towards responsible and sustainable business practices. It is no longer enough for a company to produce good financial returns for its shareholders; it is impellent that it produces environmental and social returns for all its other stakeholders. How can business research contribute to such challenges? This special issue aims to collect the reflections and experiences from international scholars about the priorities that the business world should focus on, the related challenges in terms of business models and some practical solutions to move towards sustainability.
The deadline for a 400 words abstract submission is May 15, 2020, while the deadline to submit the full paper is June 30, 2020. The expected publication date is set for November, 2020. All submissions will be subject to double-blind peer review.
Our guest editors are Elin Oftedal and Giovanna Bertella from The Arctic University of Norway; Małgorzata Grzegorczyk from the University of Lodz in Poland; Petra Molthan-Hill from Nottingham Trent University in the UK; and Sanjay Lanka from FGV's São Paulo School of Business Administration.
Further information can be found at: http://doi.org/10.5281/zenodo.3754339
Please submit papers through RAC's submission system and select the manuscript type "SI Business Models": https://rac.anpad.org.br/index.php/rac
External link
Revista de Administração Contemporânea – RAC: www.scielo.br/rac
http://doi.org/10.5281/zenodo.3754339
https://rac.anpad.org.br/index.php/rac/index
Como citar este post [ISO 690/2010]:
OFTEDAL, E. M. Business models at the crossroad of responsible innovation, sustainability and resilience [online]. SciELO in Perspective: Humanities, 2020 [viewed ]. Available from: https://humanas.blog.scielo.org/en/2020/04/30/business-models-at-the-crossroad-of-responsible-innovation-sustainability-and-resilience/