Daniela Benites, Psychologist, University of Texas, Austin, Texas, EUA
Gustavo Gauer, Professor of Psychology, Universidade Federal do Rio Grande do Sul, Porto Alegre, RS, Brazil
William Barbosa Gomes, Professor of Psychology, Universidade Federal do Rio Grande do Sul, Porto Alegre, RS, Brazil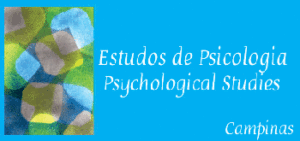 Researchers at the Psychology Institute of the Universidade Federal do Rio Grande do Sul linked two facets of human capacity to reinterpret or reinvent punctual narratives of life: the capacity to innovate ways of understanding life experiences, and explore ways to facilitate change. This is shown by a study on the exposure of privacy on blogs. In their diaries, people draft and elaborate their perceptions, making small or even major advances toward what they desire or better understanding circumstances and limitations of life. This innovative process has been noted in transcripts of psychotherapy sessions, in people "thinking aloud" on specific tasks, and through reading personal diaries. The novelty in our study was to focus on public personal blogs, currently so widespread in the Internet. Self-innovation is defined as personal insight, social deliberation, self-actualizing, or authentic speech. In general, the concept refers to the human experience of thinking about yourself to find a new way to understand and interpret internal and external aspects in relation to the living present, past or future. It is a natural adaptive process, associated with human development and the pursuit of psychological well-being. Investigations like this reveal the great possibilities that the use of internet offers for mental health.
The study carried out a qualitative analysis of twelve blog posts containing self-innovation. However, to grasp the context of change, the analysis included five posts before and after each of these twelve texts. The main text pointed out how it is possible to see old problems with a different glance.  The posts throughout the blog and around the main post highlight each step toward change and monitoring care for the real gains.
Personal blogs are promising avenue to understand manifest internal conversation in groups of people with different mental health conditions, and self-expression formats. The monitoring and prevention of crisis relapse are critical to psychological treatment. In the future, these features of communication types found in this study may advance text analysis applications and allow better follow up of mental states between visits to the psychotherapist.
The article "Personal journal blogs as manifest internal conversation toward self-innovation: A semiotic phenomenological analysis" was published in periodic Estudos de Psicologia (Campinas), issue 33, number 3, 2016.
To read the article, access
BENITES, D., GAUER, G. and GOMES, W. B. Personal journal blogs as manifest internal conversation toward self-innovation: A semiotic phenomenological analysis. Estud. psicol. (Campinas) [online]. 2016, vol.33, n.3, pp.431-442. [viewed 10th August 2016]. ISSN 0103-166X. DOI: 10.1590/1982-02752016000300007. Available from: http://ref.scielo.org/b5ps6z
External link
Estudos de Psicologia (Campinas) – ESTPSI: www.scielo.br/estpsi
Como citar este post [ISO 690/2010]:
BENITES, D., GAUER, G. and GOMES, W. B. Personal blogs: A promising venture for mental health [online]. SciELO em Perspectiva: Humanas, 2016 [viewed ]. Available from: https://humanas.blog.scielo.org/blog/2016/08/24/personal-blogs-a-promising-venture-for-mental-health/