Por Isabela Ottoni Penna do Nascimento
The paper now published in the special issue on China of Revista Brasileira de Política Internacional  (RBPI Vol. 57 – Special Issue – 2014) is entitled "China's rising soft power: The role of rhetoric in constructing China-Africa relations" and examines key themes within China's diplomatic narrative regarding its role on the African continent and contrasts with Western and African responses. Lucy gave an interview about her research to Isabela Ottoni Penna do Nascimento, member of the Laboratory of Analysis in International Relations of the University of Brasília.
1. Comprising the discourse of 'the West' that surrounds Africa-China relations, how can you analyse Stähle's (2008) affirmation that "China could be convinced to 'playing by the rules of the game'?
I think this is a very western perspective, as you said, and I think the government of China is happy to play by the current "rules of the game", for as long as this benefits the Chinese economy and Chinese foreign policy. But I think this country is trying to shape those rules, because as its economy has become more important to the global system and as it becomes more important politically, China will have the influence to shape the rules of International Relations.
The Chinese government has always been reticent to subscribe to or feel pressured to enter multilateral institutions of which China had no say in creating, and will condone the status quo as long as this is beneficial to the perceived national interest.
2. Can China assume a "responsible stakeholder" status  using, mostly, it's soft power? Is this possible in a background in which other stakeholders emerged using hard power? The co-operations programs between Africa and China can ask this question themselves?
China has identified  that soft power is important because if you consider   USA, although this country has considerable military presence internationally, soft power remains crucial to the USA's global status, in terms of cultural identification and the global recognition of American brands. Thus whereas US military operations have lessened American universal popularity in recent times, a well-developed level of strong soft power has benefitted the US considerably.  As China cautiously allows its military to gain a more international profile, China is concurrently seeking to strengthen its soft power. The concept "responsible stake-holder" is a diplomatic channel through which China can become more involved in international affairs, and the traditional powers can encourage China to shoulder more responsibility.
3. Is it important that an alternative view on China — other than northern contries' – is being published in southern countries, like Brazil? Why?
It is very important! Unfortunately, a lot of the literature, particularly in English, that is written, is from the western (European and North-american) scholars' perspective.      
Brazil's geopolitical position is very different in terms of its relations with 'the West" and vis-à-vis China, but such is important for Brazilian academics and policymakers to analyse these relationships from an alternative perspective. Obviously they have to take the account of views from the US and Europe, but the context of the developing South is very different to  the industrialized north.
It is a kind of emancipation of that discourse from a lot of dominant discourse that, also occurs in my country, South Africa.  
This exchange is kind of a benchmarking, so that the south countries can receive a different academic and diplomatic perspective.
4. Why is that the "Beijing consensus" does not have the same meaning as the "Washington consensus"?
In terms of Washington Consensus (WC) and Beijing Consensus (BC) the great difference is that the WC is a term that defines the basis of the polices that emanate from the World Bank and International Monetary Fund. It is a term used by Western policy-makers, to describe themselves.
The BC is a term that western policymakers used to describe a perceived policy stance from China, but initially Chinese policy-makers did not recognise the terms as it imposed an artificial coherency on emerging International Relations discourse in China.
Para ler o artigo, acesse:
CORKIN, Lucy Jane. China's rising Soft Power: the role of rhetoric in constructing China-Africa relations. Rev. bras. polít. int. [online]. 2014, vol.57, n.spe [citado 2014-10-29], pp. 49-72. Disponível em: <http://www.scielo.br/scielo.php?script=sci_arttext&pid=S0034-73292014000300049&lng=pt&nrm=iso>. ISSN 0034-7329. http://dx.doi.org/10.1590/0034-7329201400204.
Link relacionado:
Revista Brasileira de Política Internacional – RBPI – <http://www.scielo.br/rbpi/>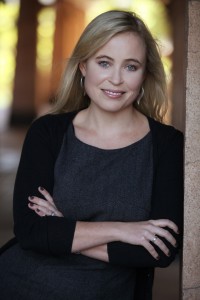 Lucy Jane Corkin é pesquisadora associada do Africa-Asia Centre da School of African and Asian Studies (SOAS), University of London, Inglaterra.
Como citar este post [ISO 690/2010]:
China's rising soft power: The role of rhetoric in constructing China-Africa relations – an interview with Lucy Corkin [online]. SciELO em Perspectiva: Humanas, 2014 [viewed ]. Available from: https://humanas.blog.scielo.org/blog/2014/10/31/chinas-rising-soft-power-the-role-of-rhetoric-in-constructing-china-africa-relations-an-interview-with-lucy-corkin/