Aline Veiga dos Santos, Doctoral student in Education by Universidade Católica de Brasília (UCB), Brasília, DF, Brazil
Isabela Cristina Marins Braga, Doctoral student in Education by Universidade Católica de Brasília (UCB), Brasília, DF, Brazil
Ranilce Guimarães-Iosif, Doctor in Social Policy by Universidade de Brasília (UNB), professor of the Graduate Program in Education Universidade Católica de Brasília (UCB), Brasília, DF, Brazil
Sinara Pollom Zardo, Doctor in Education by Universidade de Brasília (UnB), professor of the Graduate Program in Education Universidade Católica de Brasília (UCB), Brasília, DF, Brazil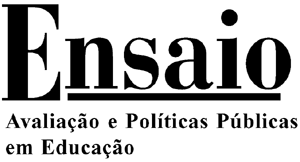 Researchers of the Post-graduate Program in Education at the Catholic University of Brasilia — linked to the Research Group "Higher Education: policies, governance and citizenship" (PPGE/UCB) — conducted a survey of academic and scientific production on governance in the field Education. The results confirm how much the term governance is conflicting and polysemic, which makes its comprehension in the context of Education even more complex. Despite the analyzed academic and scientific production has elucidated the historical context, the multiple concepts, and the effects of governance on education, the studies also revealed that the debate on educational governance is still incipient. Therefore, it needs to gain more space in the field of education research, especially in the areas of policy, administration, and funding.
In order to understand the theoretical and methodological guidelines of production found, was held an analytical-descriptive study. The survey of the data was based on the descriptors — governance, education, governance and educational governance. The data were examined in the light of the content analysis.
The survey was conducted on the basis — Scientific Electronic Library Online (SciELO) and Brazilian Digital Library of Theses and Dissertations (BDTD) — taking into account the period of a decade (2004-2015). The research "Governance: concepts and emergence in Brazilian education" was published in Journal Ensaio: Avaliação e Políticas Públicas em Educação, volume 24, number 93. The study is part of ongoing research — Science without Borders Program: an analysis of the partnership between Brazil and Canada in the internationalization of higher education (2014-2017) — funded by CNPq (MCTI Call/CNPQ/Universal 14/2014-Process: 446600/2014-8).
The paper presents the main concepts of governance that are being used in the specialized literature, aiming to synthesize which constitutes Brazil's state-of-the-art in the area of Education, i.e., it maps how the classical and contemporary literature has respectively dealt with the topic. The discussion is formulated from three issues considered fundamental. In that context emerges the term "governance"? What does research say about the subject? How has the term been investigated in the research of the field of education in Brazil? The study points out the latent need for more research on governance in the field of education, in view of the incipient number of searches. Most of the examined research is focused on basic public education, which highlights the gap of more research on the governance networks surrounding the field of higher education in Brazil.
The research shows that, in the last two decades, the governance terminology has been at the heart of debates in studies on State, Market, Civil Society Public Policy, and Work Professor.
Para ler o artigo, acesse
SANTOS, A. V., BRAGA, I. C. M., GUIMARAES-IOSIF, R. and ZARDO, S. P. Governance: concepts and emergence in Brazilian education. Ensaio: aval.pol.públ.Educ. [online]. 2016, vol.24, n.93, pp.939-967. [viewed 13th January 2017]. ISSN 0104-4036. DOI: 10.1590/S0104-40362016000400008. Available from: http://ref.scielo.org/zsth93
Link externo
Ensaio: Avaliação e Políticas Públicas em Educação – ENSAIO: www.scielo.br/ensaio
Como citar este post [ISO 690/2010]:
SANTOS, A. V., BRAGA, I. C. M., GUIMARÃES-IOSIF, R. and ZARDO, S. P A field in construction: the emergence of studies on governance of education in Brazil [online]. SciELO em Perspectiva: Humanas, 2017 [viewed ]. Available from: https://humanas.blog.scielo.org/blog/2017/01/16/a-field-in-construction-the-emergence-of-studies-on-governance-of-education-in-brazil/