Luisa Regina Pessôa, Architect with CRPHF/Ensp, Rio de Janeiro, RJ, Brazil
Erica Kastrup, Researcher, Center for Strategic Studies /Fiocruz, Rio de Janeiro, RJ, Brazil
Pedro Linger, Photographer, Translational Research Program / Vice President of Research and Reference Laboratories/Fiocruz, Rio de Janeiro, RJ, Brazil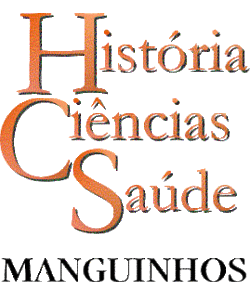 The article "The translation of knowledge in the ambit of international cooperation: the experience of Fiocruz in introducing health technologies to Haiti", by Luisa Regina Pessoa, Erica Kastrup, Pedro Linger, in História, Ciências, Saúde – Manguinhos, volume 23, number 2, describes the challenges faced by this intervention in the construction of knowledge in the field of public health.
Horizontal south-south cooperation of a structural nature is a concept strongly advocated by Fiocruz. Dr. Luisa Regina Pessôa, from Fiocruz's Centro de Referência Professor Hélio Fraga/Ensp, has coordinated a training course in the management of health technologies and physical resources in Haiti, building the capacity of Haitian workers in the management of three reference community hospitals, one rehabilitation center, and 17 vaccination units donated by Brazil to Haiti. The training is a novel way of ensuring the sustainability of the investments made by Brazil into the future.
We want to introduce the experience in Brazil, transferring back the knowledge built in Haiti.
During the course, a joint activity for the last face-to-face learning block was planned together with the team of engineers from the Cuban Brigade, who were responsible for training 32 medics. The resulting activity, the Building, Facility, and Equipment Maintenance Integration Workshop, was given to the 24 students from the course and 25 medics trained by the Cuban team. As a result, four projects that were consistent with the overall goals of the initiative were devised:
The course in question covered strategic planning, results assessment, health engineering and architecture, and clinical engineering and maintenance. The 248 hours of training were given over seven months in a mixture of classroom and online modules: three periods of face-to-face learning in Haiti and internet-based learning via the EAD/Ensp distance learning platform, the Virtual Learning Community (Comunidade Virtual de Aprendizagem).
The students were all from the Ministry of Public Health and Population of Haiti, mostly working at its headquarters. There were some junior and senior technical staff working with Rede de Frio (vaccination) and the ambulance headquarters, the administrators of the reference community hospitals, an engineer from the University Hospital of Port-au-Prince, two architects from the tripartite cooperation agreement, and three communication professionals, whose projects are listed below:
developing the maintenance workshop at Bon Repos reference community hospital;
preparing a travelling workshop based at Bon Repos reference community hospital;
developing good practices and routines for hospital laundries at Carrefour reference community hospital;
developing good practices and routines for waste management at Bon Repos reference community hospital.
formation of a fire brigade for the reference community hospitals;
establishment of electrical and plumbing maintenance routines;
maintenance at the Ministry of Public Health and Population and its ten departments;
a standard form for equipment.
The donation of facilities for another country to build its technological infrastructure is a notable feature of the international cooperation projects in which Brazil takes part as a donor.
To read the article, access
PESSOA, L. R., KASTRUP, E. and LINGER, P. A translação do conhecimento no âmbito da cooperação internacional: a experiência da Fiocruz em incorporação de tecnologias em saúde no Haiti. Hist. cienc. saude-Manguinhos [online]. 2016, vol.23, n.2, pp.509-522. [Viewed 15th July 2016]. ISSN 0104-5970. DOI: 10.1590/S0104-59702016000200010. Available from: http://ref.scielo.org/tx5qcd
External link
História, Ciência, Saúde – Manguinhos – HCSM: www.scielo.br/hcsm
Como citar este post [ISO 690/2010]:
PESSÔA, L. R., KASTRUP, E. and LINGER, P. Fiocruz provides capacity-building for hospital administrators in Haiti [online]. SciELO em Perspectiva: Humanas, 2016 [viewed ]. Available from: https://humanas.blog.scielo.org/blog/2016/07/27/fiocruz-provides-capacity-building-for-hospital-administrators-in-haiti/